[ivcs]
Type: article
Special: aboutus
[/ivcs]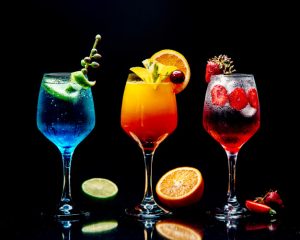 This blog is based around the theme of great cocktail drinks and creations. It is also concerned with events where cocktail creations can be shown. Undoubtedly this site is ideal for people who are interested in alcoholic beverages and venues.
How to Read the Content
Each aspect of the topic is separated into its own individual article. Splitting the content into sections makes it much easier to read. There are several ways to read the blog. Users could do so in a linear fashion from start to finish. This would involve reading every single article. It is the best way to get the most out of the blog and learn more about this subject.
However, this might end up being too time-consuming for some people. If this is the case, then there is an alternative way. Users can flick through the titles of each article. They could then decide on the specific articles that best suit their needs and read them. The downside to this is that they will miss some fun facts from other sections of the site.
Do You Need to Be a Cocktail Expert?
No, this blog is designed to be enjoyed by everyone. Readers do not need to know anything about cocktails. In fact, the site could be used by complete novices to understand the topic. On the other hand, experts will still get a lot out of the articles. The blog is designed to be engaging to as broad an audience as possible, regardless of their cocktail experience level.