[ivcs]
Type: article
[/ivcs]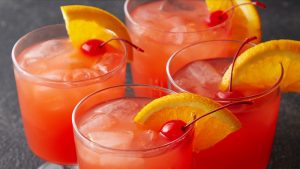 Many different types of event can incorporate cocktails into their activities. Sometimes, cocktails are sold to patrons. Other times, alcoholic beverages are the theme of the event itself. Events that feature cocktails will often enjoy high levels of attendance. This is due to the fact that these drinks are enormously popular among the public at large.
Local Mixologists
The event could be an opportunity for local mixologists to show off their skills. Each one can be provided with their own stall, and members of the public can be given the opportunity to try out each of their cocktails. There could even be a competitive element to the proceedings, with the best mixologist winning a prize. This is the case at many cocktail-based festivals.
Cocktail-Making Lessons
In some cases, patrons are not merely passive drinkers. Rather, they are given the chance to make cocktails themselves. Experienced mixologists can teach them how to do this. Events of this type have become increasingly popular in recent years. It has even become commonplace for cocktail enthusiasts to enrol their friends in cocktail-making courses as a gift.
Brand Sponsorships
Events that have cocktails as their theme are perfect occasions for alcoholic drink brands to sponsor. They can fund the event, and even provide the ingredients for various cocktails. In exchange, all cocktails featured at the event should exclusively use the brand's products. There may even be adverts for the brand at the venue. This is a good way of finding new customers, and creating a sense of brand loyalty.
Charity Events
Cocktails can also be featured at charity events. For instance, stalls can be set up at which cocktails are sold, with all profits from sales going towards a particular charitable cause. The downside to this is that such events must be confined to adults, unless organizers are willing to limit the drinks on offer to alcohol-free cocktails.