[ivcs]
Type: article
[/ivcs]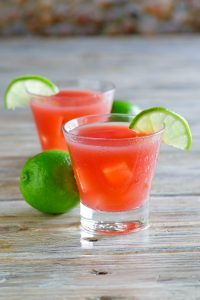 In order for mixologists to make the perfect cocktail, it is essential that they know the key components that go into making one. While it is true that every cocktail is unique, they all share a number of common elements, including the following:
Bases
When people in the bar industry mention the 'base' of a drink, they are talking about its main alcoholic ingredient. Popular bases for cocktails include vodka, rum, gin, and vermouth. Sometimes, the base is an important flavour component. Other times, it is totally flavourless, allowing the mixer to affect the overall taste.
Mixers
Mixers play a key role in the composition of a cocktail. They add flavour to contrast with the base. Fruit mixers are very common, while carbonated mixers give the drink a fizzy element. Usually, the mixer is a form of soft drink. Others, however, are themselves liquors.
Flavour
When combined, bases and mixers will create the distinctive flavour of the cocktail. The taste of the drink will be the key to its popularity. It is important to get the mix ratios right, as this can seriously affect flavour. For this reason, classic cocktail recipes tend to be very precise.
Colour
While the flavour of a cocktail is important, so, too, is its appearance. In fact, sometimes ingredients are chosen purely for cosmetic reasons. A good example of this is the Blue Lagoon, which contains blue curacao to give it its distinctive colour. Mixologists must consider how each component will affect the colour of the drink. For instance, mixing yellow and blue can turn a drink green.
Garnish
Some mixologists like to give their cocktails an extra flourish by garnishing it with a particular fruit or vegetable. Examples of this include the lemon twist in a Martini, and the celery in a Bloody Mary. Such garnishes can also change the taste of a drink.